President
Contact: lwiggs@whbsales.com
Larry started out in the industry at Mckee-Nix and associates in 1976. Over the past 43 years, Larry has exemplified the knowledge of how to develop, expand, and increase sales. His commitment, skill, experience, contacts, and drive have created an award winning company that continues to surpass sales goals year after year. Larry oversees the daily sales operations for West Tennessee and Arkansas.
VP & Sales Manager
Contact: jbohan@whbsales.com
Jeff has been in the plumbing industry since joining Morales Sales in 1979. In his 40 years Jeff has gained knowledge and contacts, which have lead to proven sales increases in the middle Tennessee Market. Jeff covers the Middle Tennessee and Western Kentucky market as well as overseeing the daily operations for Middle Tennessee and Kentucky. The energy, enthusiasm, and commitment that Jeff brings to both manufacturers and wholesalers demonstrate the sales success within his territory.
Phone 615-476-7846
Contact: jwiggs@whbsales.com
Jon Started with Wiggs-Haun & Bohan after graduating from the University of Tennessee in 2005. While attending the University of Tennessee Jon served as the student assistant to the athletic director for three years. Jon also worked as a southeast regional contact for Topps sports cards for singing athletes to card signings and verifications prior to graduation. Jon serves as one of our representatives and contacts with Aim/R and is a 2016 graduate from the University of Texas CPMR (Certified Manufacturers Representative). He also carries the designation of CSP (Certified Sales Professional); this certification meets the ISO 9001 requirement. Jon has a great understanding of the contractor and builder market as he also holds a (BC-A and BC-b(sm)) residential and commercial contractors license in Tennessee. Jon Currently calls on customers in the Middle Tennessee area and serves as our builder specialist for our territory. Jon serves on the Board of Directors for Aim/r and on the board for the LDC of Southern Wholesalers.
Area Covered West Tennessee & Arkansas
Phone 901-201-7049
Contact: aburrow@whbsales.com
Andy is diversified in sales experience within our industry. He has experienced sales from the wholesale, Manufacturers Representative, and the manufacturing side of the business over the past 20 years. His experience and knowledge are valuable assets to our manufactures that we represent. Andy takes an aggressive approach to sales. He develops and bonds his relationships through the sales channel all the way to the end users. Andy is very active in the PHCC, Apartment Association of West Tennessee and Homebuilders Associations. His territory includes West Tennessee to Central Arkansas, and North Mississippi.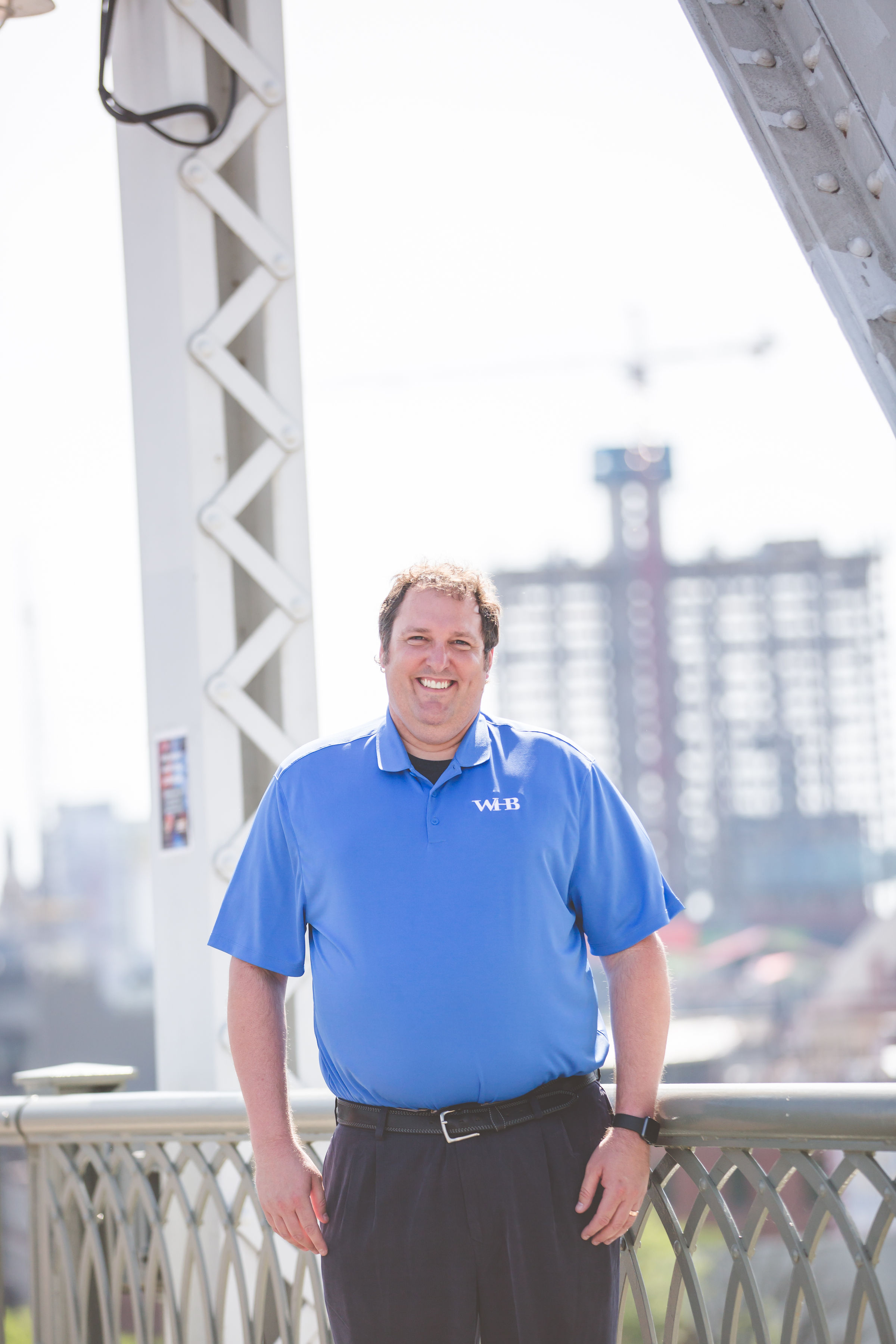 Area Covered Eastern Kentucky
Phone 502-759-2313
Contact: mwilson@whbsales.com
Mark has 15 years of experience in various facets of the plumbing industry, which lets him put his understanding of wholesaler needs to work for your product lines. Mark spent 10 years on the supply house side of the business and has been able to utilize his knowledge in a advantageous way to capture market share in Kentucky. Mark has also 4 years as a manufacturer's representative, his track record proves he has the right contacts. His territory includes Louisville and Central Kentucky.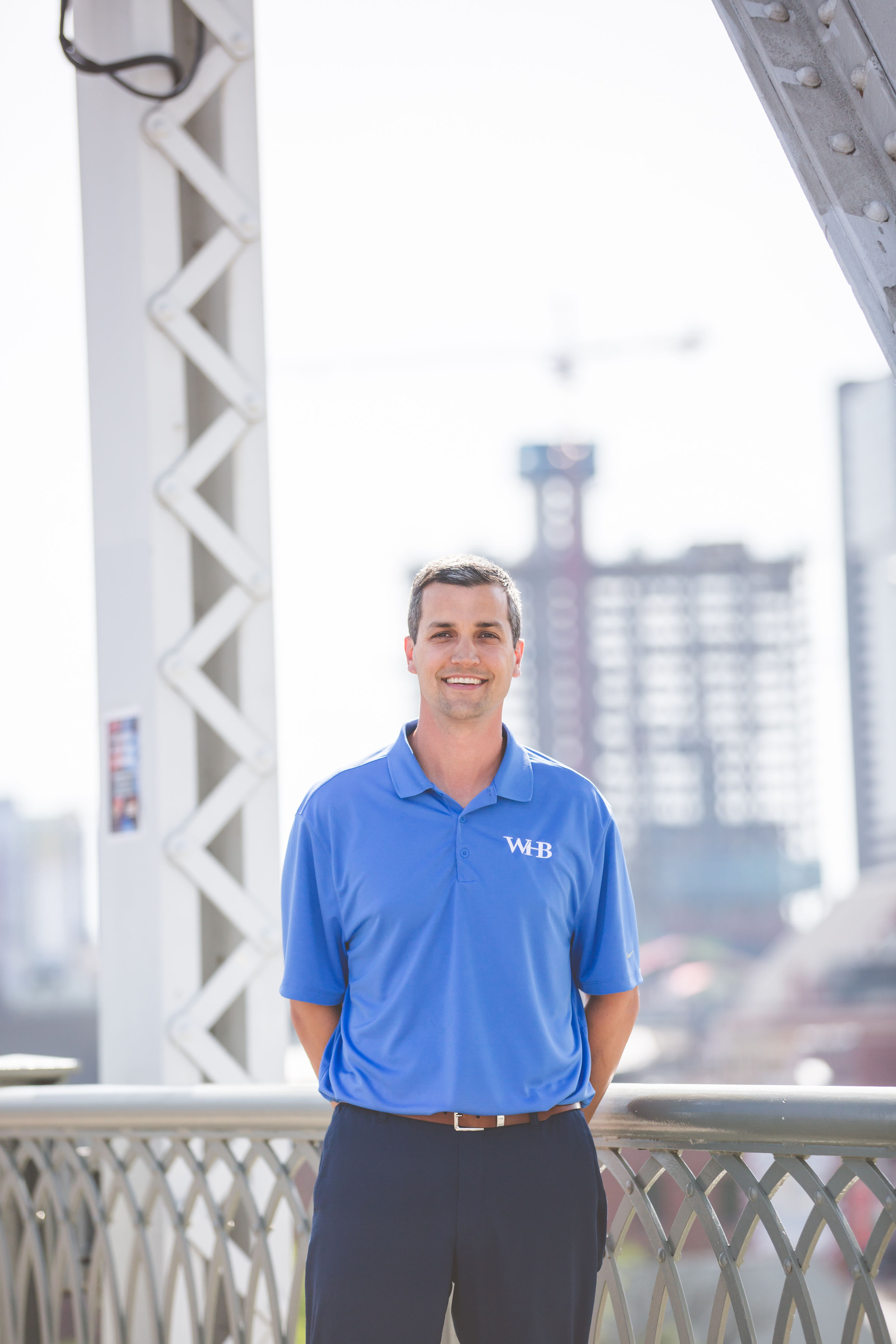 Drew Dawson CPMR Candidate
Area Covered East Tennessee
Phone 865-973-4228
Contact: ddawson@whbsales.com
Drew Joined WHB after 13 years with Wolf Harris as a Outside salesman and area sales manager. Drew grew up in Morristown Tennessee and currently resides in Knoxville. He is a graduate of Tennessee Technological University where he graduated with a degree in Business Management. Drew has grown up in our industry and worked his through the various positions to where he is today. He is currently attending CPMR at the University of Texas and will graduate in 2020. Drew is highly respected by his peers and within the industry.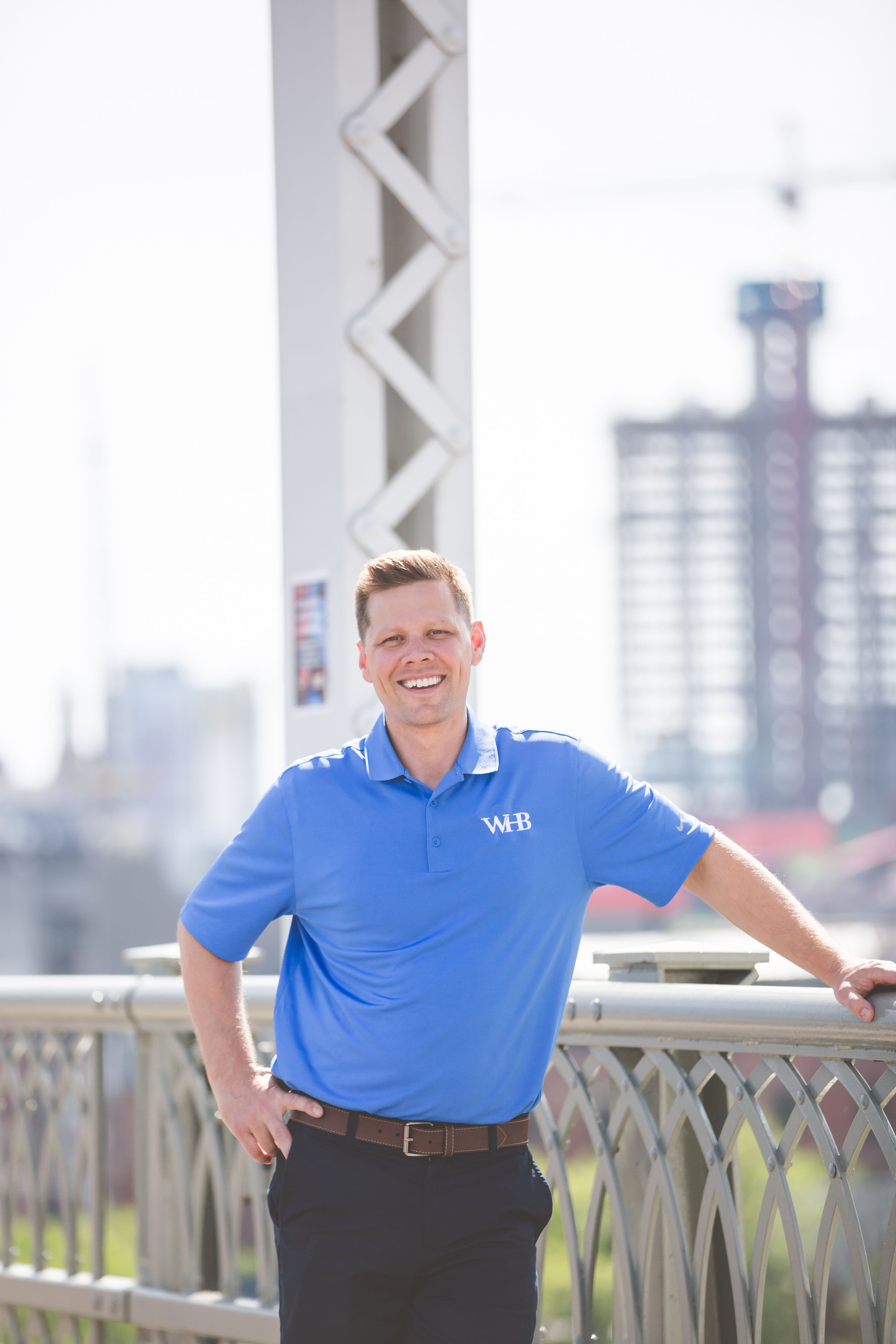 Area Covered Arkansas
Phone 479-320-6068
Contact: mdees@whbsales.com
Mike's plumbing background is diversified into territory management and commercial sales. His contacts, experience and knowledge, combined with superb marketing and sales strategies, have resulted in boosting sales of our lines. Mike covers Arkansas and lives in Springdale with his wife and his two children.
Areas Covered Eastern Kentucky
Phone 859-230-2076
Contact: aspicer@whbsales.com
Arthur's background in the plumbing industry is well diversified. He started working in the industry for a plumbing installer in the late 90's in Lexington Kentucky. The skills that he acquired in the field proved to be invaluable with his move to the wholesale channel with a local plumbing, HVAC, and electrical distributor. Arthur spent 15 years learning and developing his skills at the wholesale level. He has worked the counter, inside sales, managed the plumbing department, and finally moving to outside sales before coming to work with WHB Sales. His work with the builder, plumber and contractor and his knowledge of the plumbing trade is impeccable. Arthur has a great understanding of the market and his sales strategies are aggressive. We are excited to bring Arthur to our staff and hope he will be able to use his skills for you.
Areas South Alabama & Florida Panhandle
Phone 205-296-2319
Contact: ahead@whbsales.com
Andy Head has over 30 years experience in the plumbing, heating, and cooling industry. He graduated from the University of Alabama with a degree in Marketing, having also walked on as a punter for the University of Alabama football team under Coach Paul "Bear" Bryant. After graduation, Andy spent two years as Marketing Director for an elastic manufacturer; five years as a sales representative for American Standard, winning the "Sales Championship" award his first year; two years as a manufacturer's representative in Georgia; and two years as the Eastern Regional Sales Manager for Jones Manufacturing Company, where he helped increase sales by approximately $6 million in his region. Andy has tremendous people skills and is very adept at creating trust within all levels of the sales cycle. Andy has increased sales and market share with every line represented. Andy's strongest qualities are his ability to establish, maintain and nurture relationships with plumbing contractors, wholesalers, engineers, inspectors. Andy possesses strong salesmanship along with one of the hardest work ethics in the business. Through his experience as a marketing director, sales representative, and manufacturer's representative, Andy has learned how to sell the complete package. Andy utilizes the consultative sales practice, a truly value based approach, to focus on the customers needs where the goal is to add value to the customers bottom line. This sales practice leverages his products and services thus maximizing revenue for his manufacturers.
Areas North Alabama
Phone 205-760-9338
Contact: jsullivan@whbsales.com
A native of Birmingham, Alabama, Joe Sullivan is a graduate of Auburn University where he obtained a degree in Business Administration. During his time at Auburn, he was a member of the football team and received the varsity letterman "A" in 1978, 1979, 1980, and 1981. After college, Joe spent 10+ years in the concrete industry. Working for Blue Circle, Inc. and Americast, he was exposed to many aspects of the construction Industry from sales, both residentially and commercially, to ultimately becoming Plant Manager at Americast in Charles Town, West Virginia. Joe has spent the last 20 years as president/owner of Sullivan Communications, Inc. (SCI). SCI, a wireless service provider that grew into one of Alabama's largest independently owned communications company. SCI served clients across the Southeast of the United States. Multiple industrial construction and commercial customers benefited from the analytical approach to selling that was the trademark of the company. SCI received the Motorola Platinum Channel Partner status as well as numerous Eagle awards for sales volume. Joe is active in the community, currently serving as a board member of the Shelby County Economic/Industrial Development Authority (SCIEDA). He has also served as a board member of the Shelby County Chamber of Commerce, and Columbiana Youth Basketball Association.
Engineering and Contractor Specialist
Phone 615-554-7029
Contact: rshepard@whbsales.com
Roger will reside in the Nashville area and will focus on Contractors and Engineers for WHB. Roger joins our team with over 30 years plumbing sales experience as a manufacturer's representative and at the wholesale level. Roger looks forward assisting you in growing your business.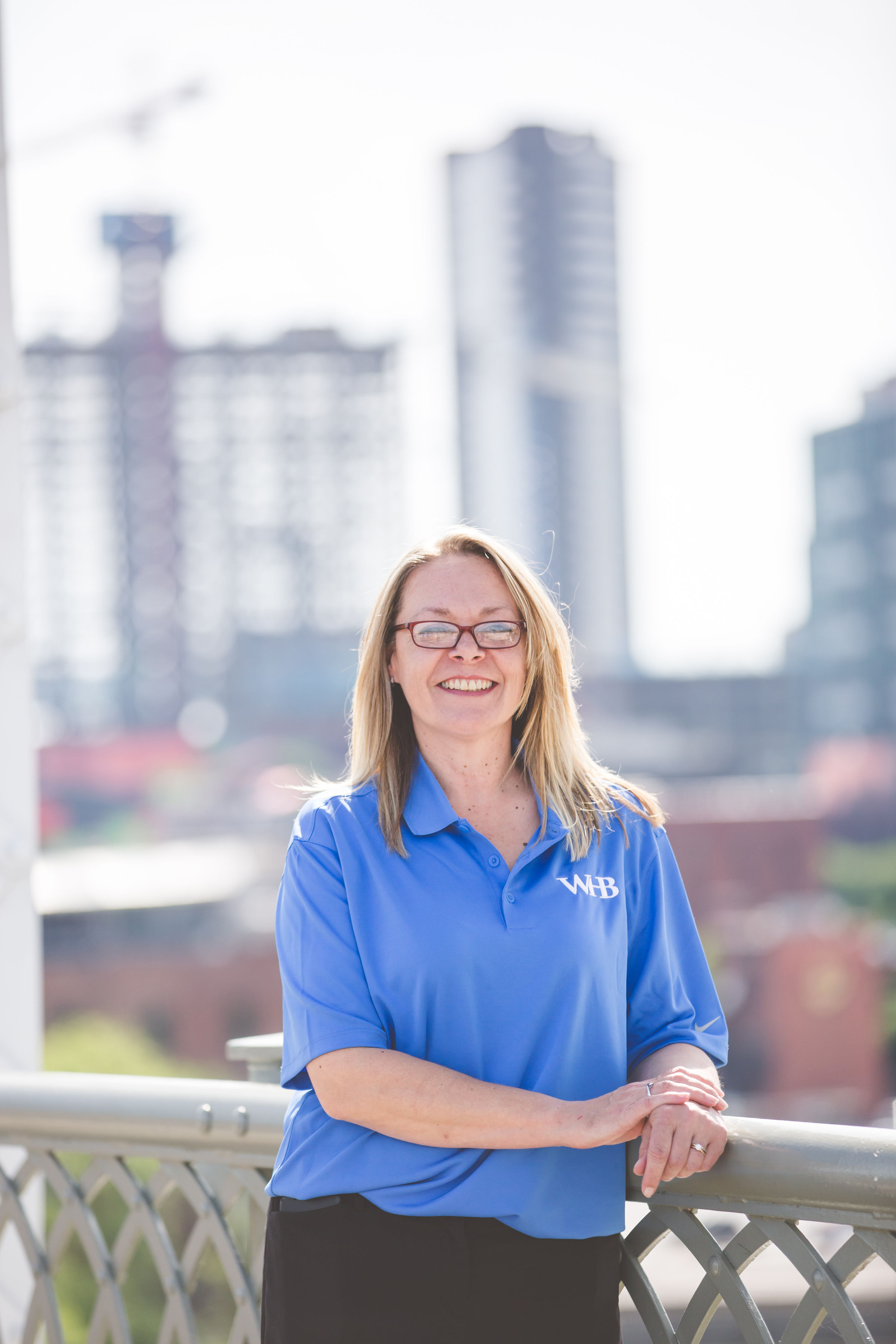 Inside Sales
Phone 615-350-8334
Contact: nstockman@whbsales.com
Natalie spent 5 years in the Pennsylvania market working for Preferred sales before relocating to Tennessee. While at Preferred Natalie specialized in water heaters/boilers and radiant heating sizing and layout. After relocating to Tennessee Natalie worked two years at A.O.Smith in the technical support department. Natalie brings great knowledge and experience to our company and our customers.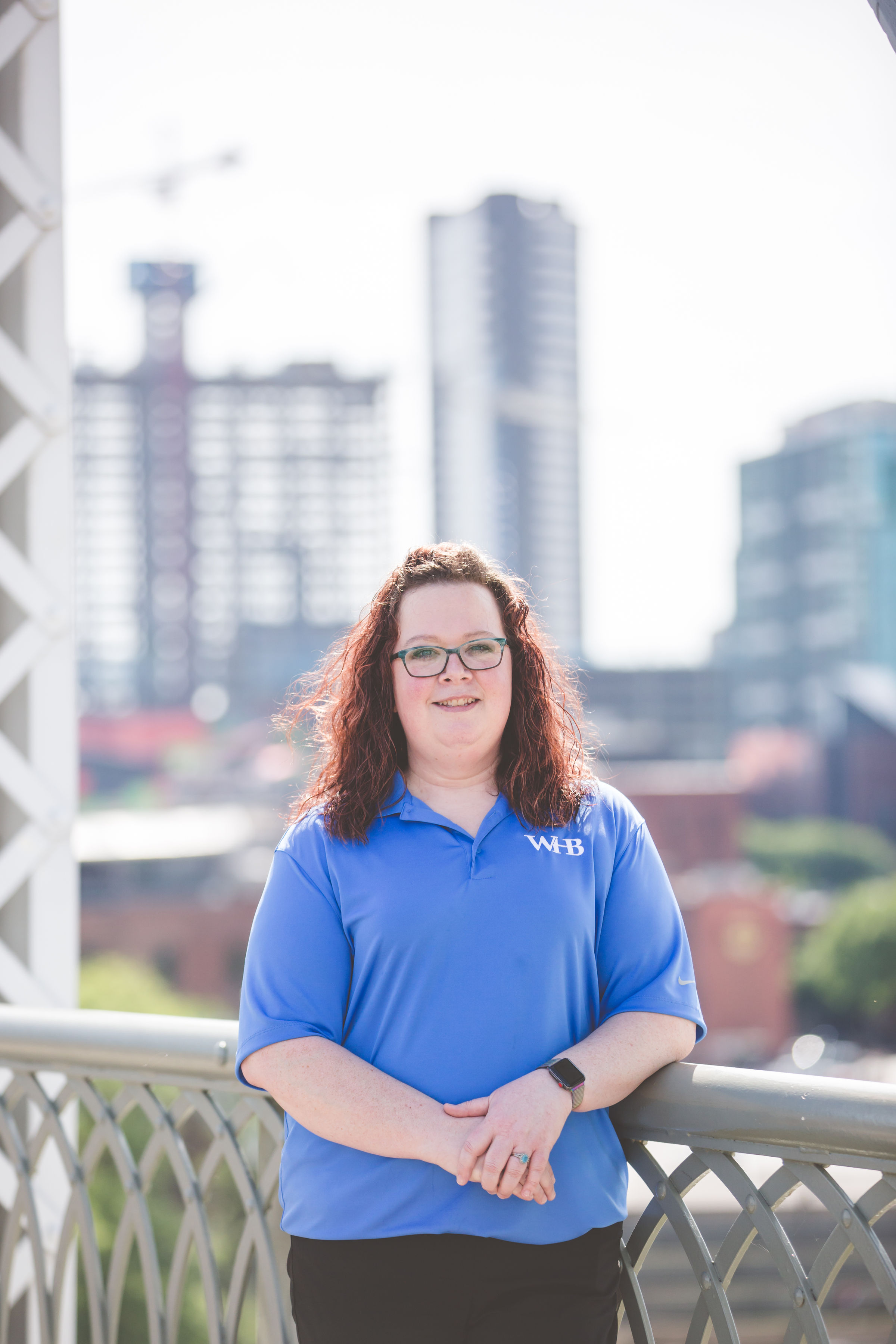 Inside Sales
Phone 615-350-8334
Contact sgill@whbsales.com
Stacy joined WHB Sales team from A. O. Smith where she served as the primary lead supervisor in the technical department. Stacy has a vast knowledge of our industry and the inner working of water heaters. Stacy heads up our quotes and manages our ISQuote system.
Inside Sales
Phone 615-350-8334
Email Jlucas@whbsales.com
Josh joined Wiggs-Haun&Bohan in November 2018. Josh is a graduate of Western Kentucky University where he studied Business managemnt. Josh is over our incoming order queue as well as assisting on inside sales. Josh looks forward to assisting in the needs of our customers.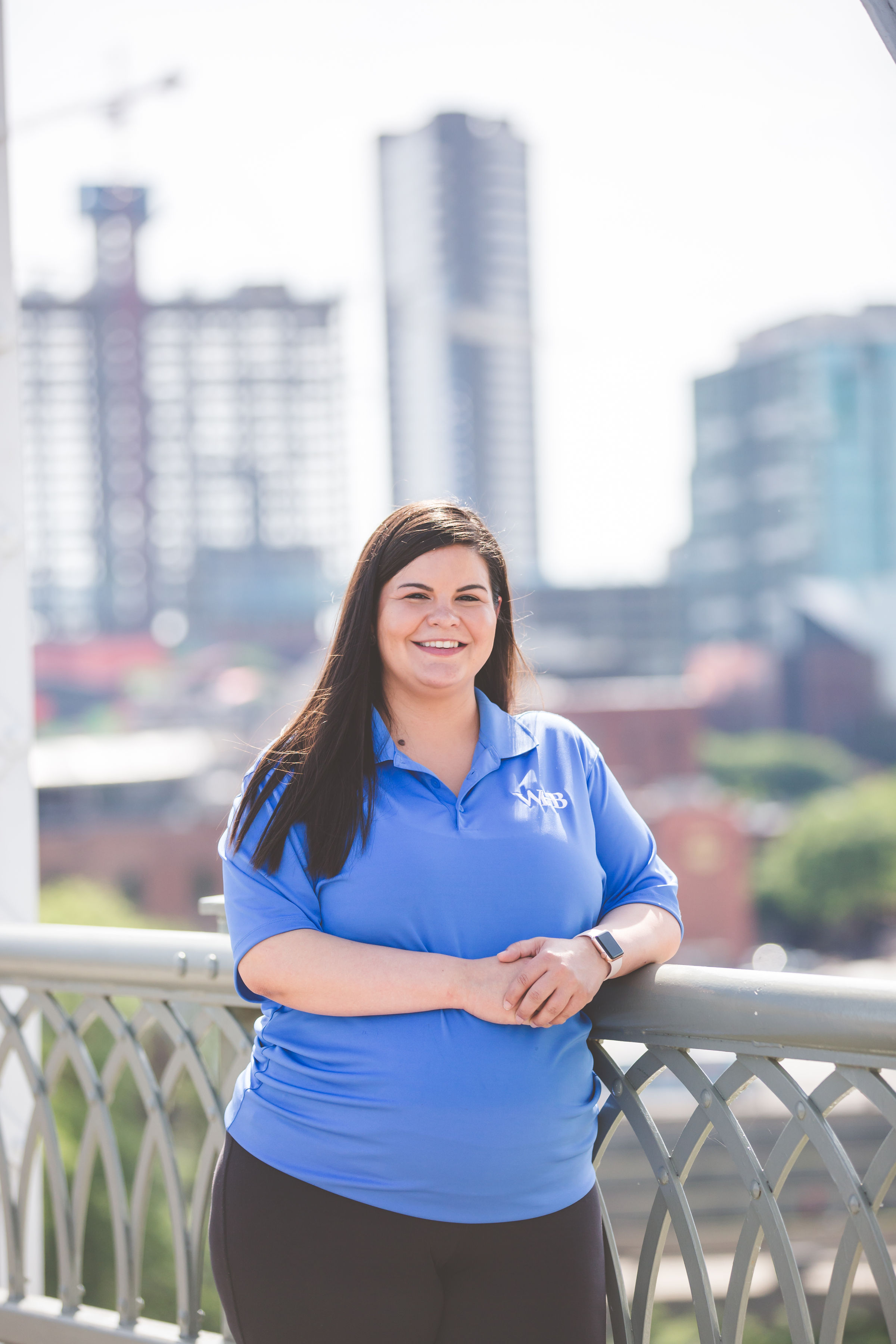 Inside sales
Phone 615-350-8334
Email edye@whbsales.com
Elizabeth joined WHB after working for a marketing firm where she held multiple positions. Elizabeth served as the Supervisor and Accounts manager for her previous company. Elizabeth oversees our warehouse and data entry on a daily basis while assisting with inside sales.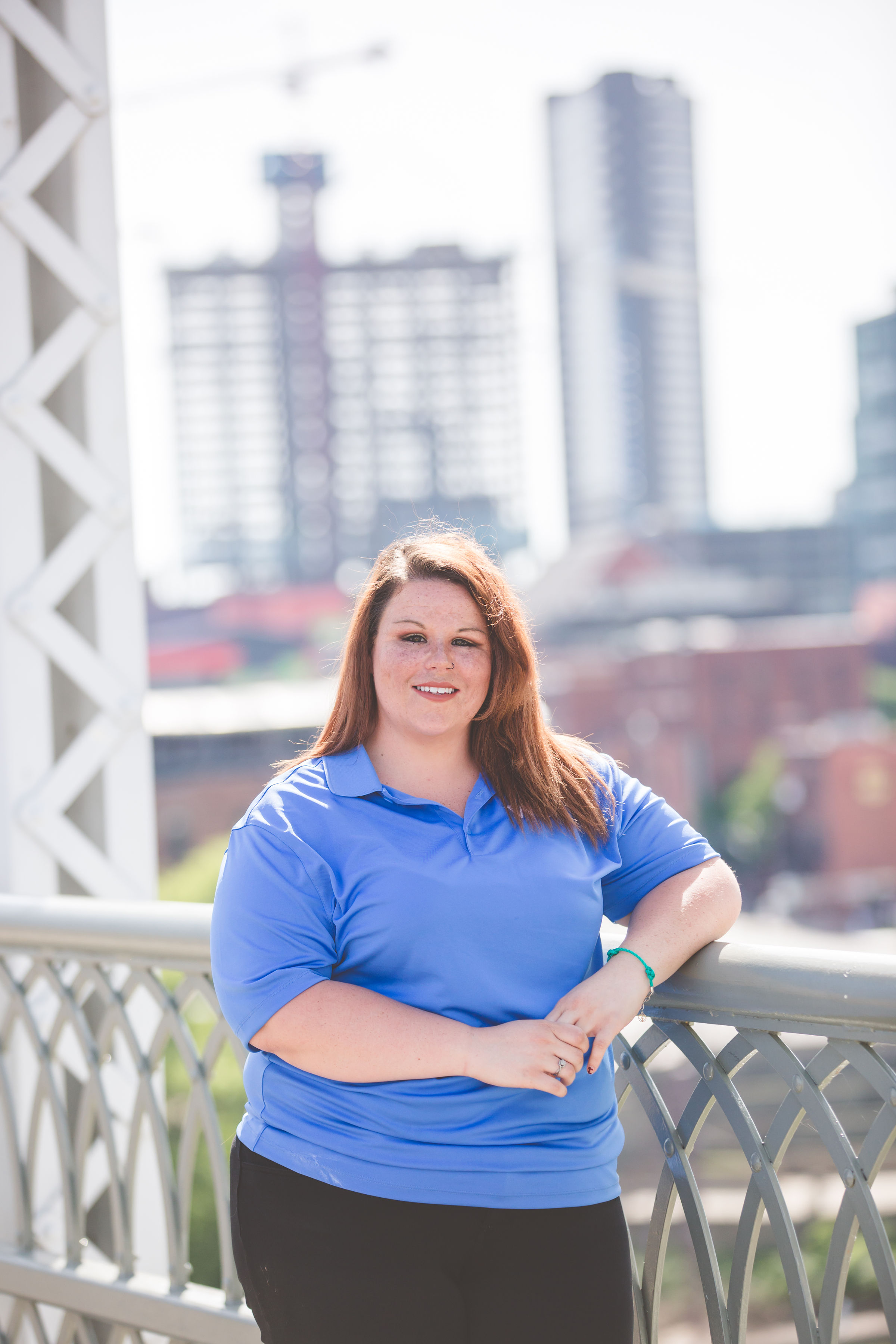 Inside sales
phone 615-350-8334
Email bparker@whbsales.com
Brittany is our newest addition to our team. She looks forward to meeting our customers and facilitating needs to help grow your business.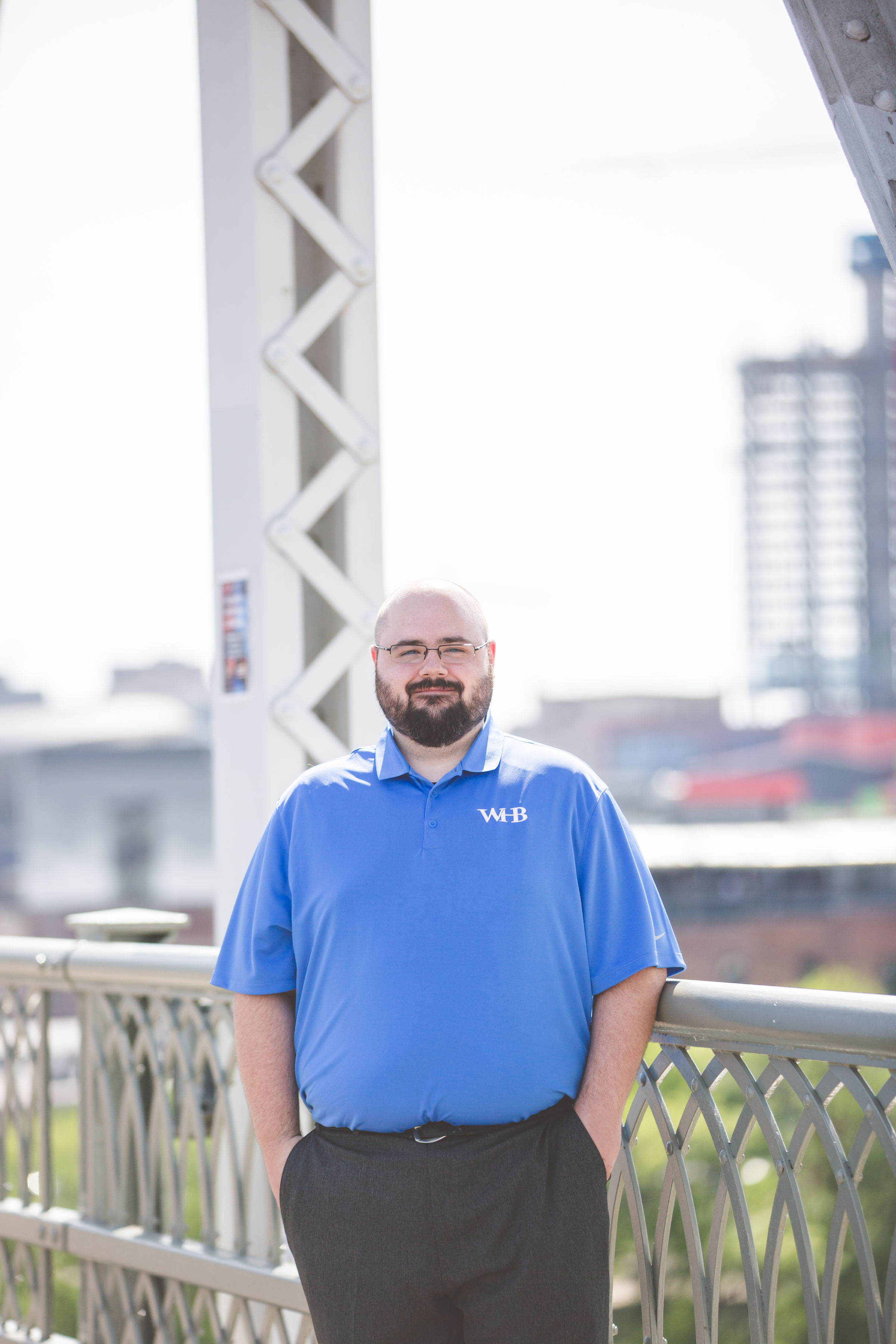 Warehouse Manager
Phone 615-350-8334
Contact office@whbsales.com
Matt joined WHB after spending 5 years as the manager of a print shop for a small consulting firm in Nashville. His attention to detail and ability to focus and maintain calm under pressure have turned the WHB warehouse into a well-oiled machine. His great attitude and exceptional taste in music have helped make the warehouse a truly enjoyable place to be, envied by all of the office workers.
Warehouse
Phone 615-350-8334
Contact office@whbsales.com
Danny Love
Warehouse
Phone 615-350-8334
Contact office@whbsales.com